So we spend a fair amount of time with our SME clients, most of whom are small hotel and resort owners and mangers, trying to explain simply what all the industry jargon is around the online travel selling world.
So lets see if we can run through this with a couple of diagrams, and some simple step by step instructions to explain how this jigsaw fits together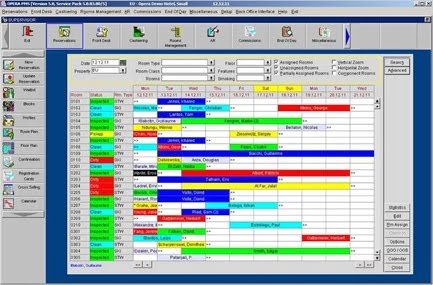 Property Management System (PMS)
This is heart and soul of your own hotel's reservations system. They used to be on big monthly boards (yes physical sheets of plywood!) with all the rooms and all the nights .
In the 80s and 90s we moved onto computer systems, and in the small hotels this just meant Excel sheets with each cell being one night in one room.
Nowadays it is 99% done as an online in the cloud solution that integrates with your Channel Manager and Booking Engine seamlessly. In fact there are anyone-stop solutions for integrating all 3 into 1.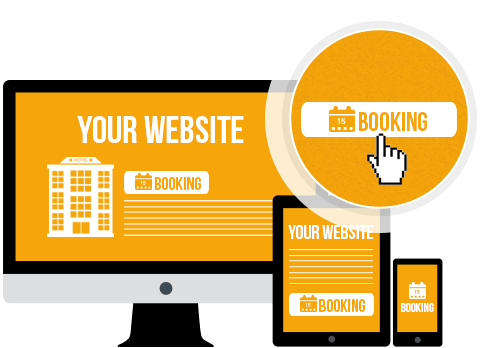 Booking Engine
In the late 1990s and early 2000's, this progressed to online systems that were designed to import these Excel sheets, normally on a daily basis, to update the OTAs.
This can also be seen as the way you get direct bookings.
This is when guests book, whether online, via phone reservations or other channels, that deal directly with a hotel company or property and not a third-party like a GDS or OTA, i.e. without paying commission.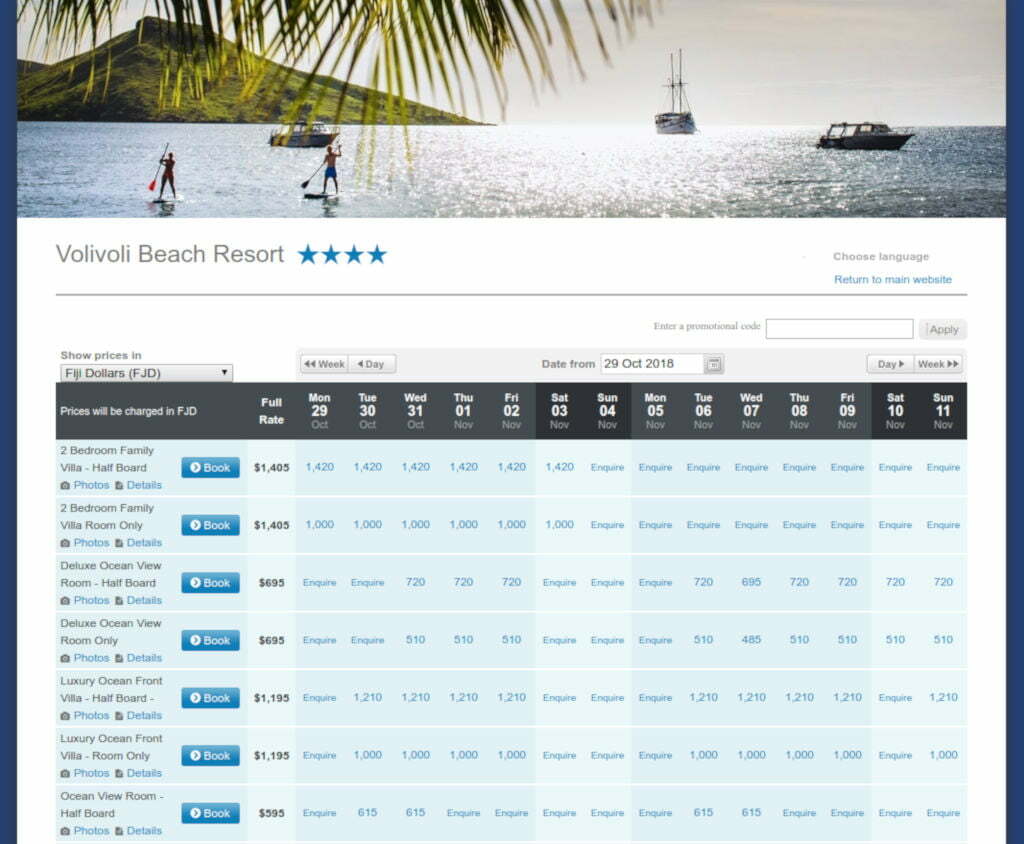 Online Travel Agent (OTA)
The OTAs have become the largest travel agent segment in the world today. They are household names, and you know them without even knowing what they are.
These are simply internet-based hotel and travel reservations systems.
Hotels typically provide live inventory to OTAs, which sell the rooms in exchange for a commission.
Companies that you know in this industry are:
Books.com
Tripadvisor
AirBnB
It is important to be listed on these sites, because more and more guests will use them as a first stop in shopping for hotels and resorts, especially in destinations they don't know and haven't been yet.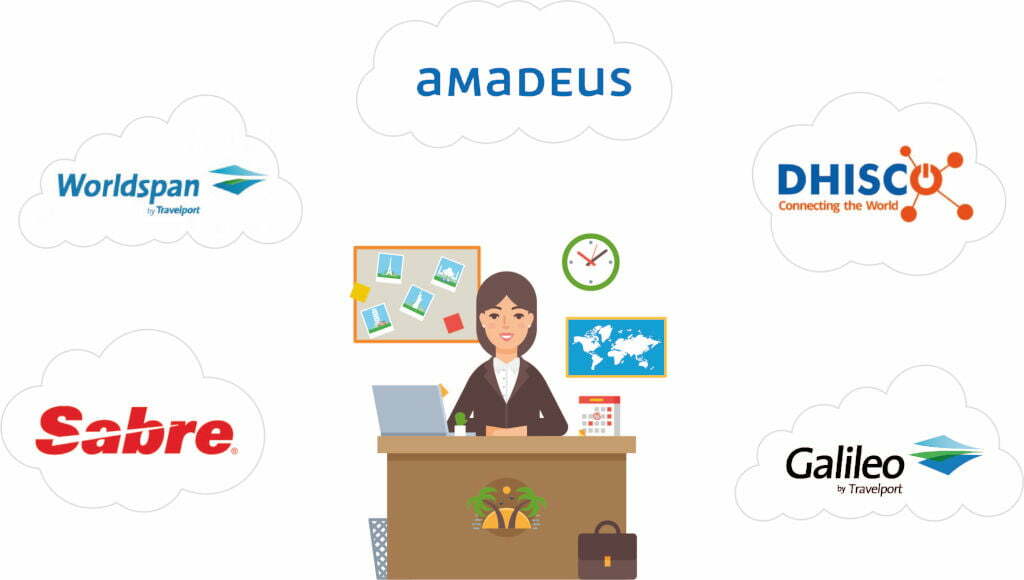 Global distribution system – GDS
These are the BIG centralized reservation systems utilized by several large companies and travel agents to book multiple travel related services in one place.
They are a worldwide computerized reservation network used as a single point of access for reserving airline seats, hotel rooms, rental cars, and other travel related items by travel agents, online reservation sites, and large corporations.
The premier global distribution systems are Amadeus, Galileo, Sabre, and Worldspan. They are owned and operated as joint ventures by major airlines, car rental companies, and hotel groups.
And just to confuse you EVEN further, they are also called automated reservation system (ARS) or computerized reservation system (CRS) in some countries and regions 🙁
The good news as a Small Hotel or Resort is that chances are you will never come across them face to face. These are dinosaurs and deal with the BIG hotel chains and airline industry mostly. If you do come across them, chances are your Channel Manager will deal with them for you 🙂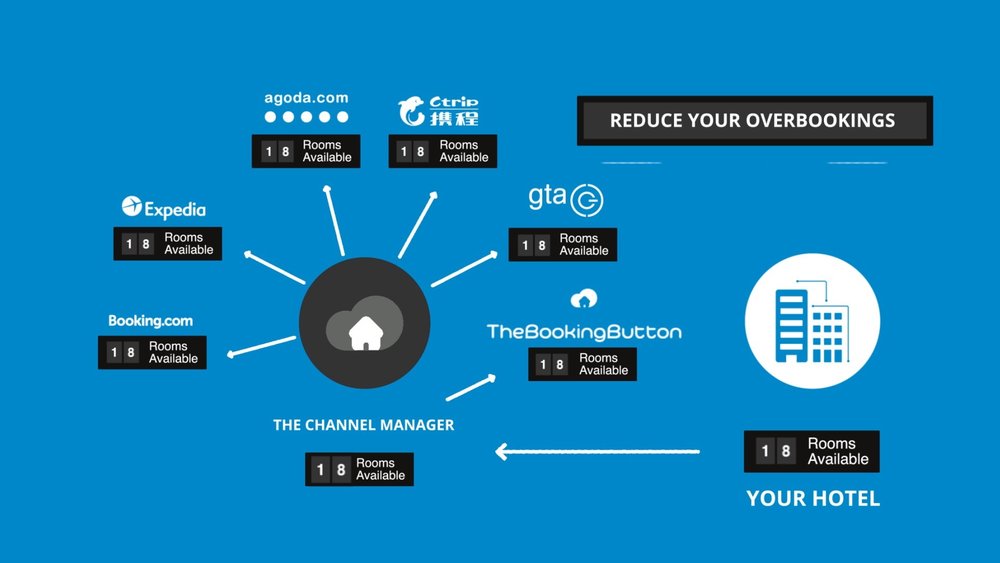 Channel Manager
A channel manager is a technology solution that helps Small Hotels increase the number of distribution agents they partner and distribute their rooms with in the most effective way possible in single unit.
Essentially, a channel manager works in cooperation with your property management system and broadcasts your live rates and availability to an advanced network of distribution agents (OTAs), all of whom have access to your information in REAL TIME.
The OTAs can book directly through the channel manager, simplifying the booking process for both them and you.
As the name suggests, channel managers allow properties to efficiently manage the different online distribution channels (for us that is the OTAs) that their property sells through.
They allow small properties to give booking sites their up to date rates and inventory, using a pooled inventory model immediately in REAL TIME.
This means that no matter where a booking is made – be it direct on your website, through a third party booking site, or at your point of sale – inventory is always up to date and you are never overbooked.
Channel managers give small accommodation providers two main benefits:
Ability to sell the most rooms possible through as many channels as possible (without risk of overbooking).
Reduced admin by managing inventory and room rates from one central place (no need to log into the backend system of each booking site)
For guests, these channel managers allow them to instantly confirm a booking from third party websites – typically trusted OTAs that have special rates, and whom they feel comfortable booking with.A channel manager is a tool that you can use to steadily increase your profits while improving your brand recognition around the globe.
What are the Benefits of Having a Channel Manager in Place?
The only way to continue to generate more bookings throughout the year — regardless of the season — is to improve your reach in the global travel industry.
As a Small Property in the outer islands of the South Pacific, we understand that it can be difficult to get your name out there without the right technology in place.
Here's what you need to know:
1. Channel manager allows you to connect to a diverse network of agents
From OTAs to independent retail travel agents, a channel manager gives you an opportunity to form a relationship with the agents who are most likely to book your rooms.
You need a network of distribution partners that includes a variety of different agents, and the only way to effectively manage this network is with a channel manager.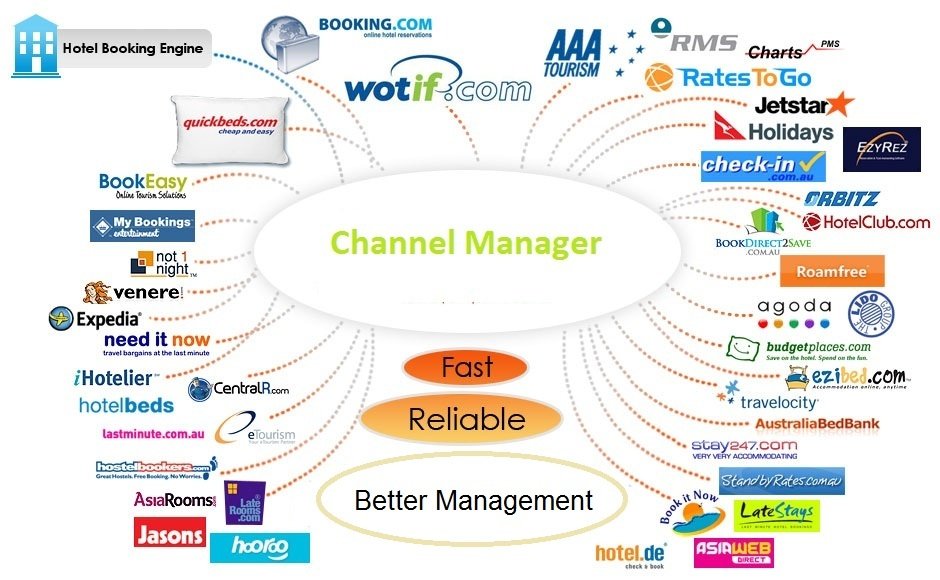 2. A channel manager allows you to increase your bookings as well as your revenue
Once your channel manager is in place, you'll find it is easy to increase the size of your distribution network.
As your network increases and your reach in the industry expands, you will notice an organic growth in your bookings.
You can also sell more rooms during your peak season at a higher rate, and still sell out during the slow travel times.
As your bookings increase, your revenue will grow as well.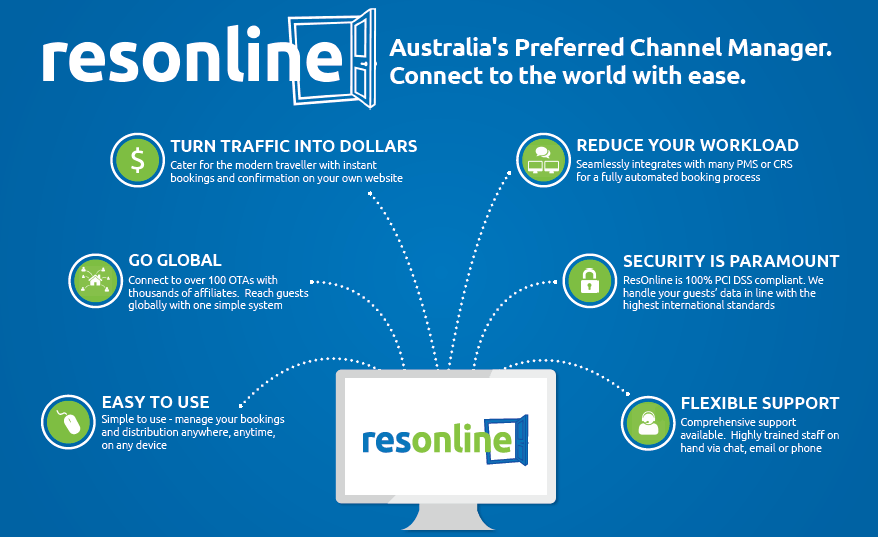 3. A channel manager eliminates logistical issues, such as overbooking your rooms
The channel manager connects with your property management system, instantly updating your availability so that everyone has access to the most recent and most reliable information.
This minimises the need for the staff to complete manual booking entries and subsequently eliminates the risk of overbooking the rooms at your property.
A channel manager is an essential piece of technology for SME Hotel Properties who want to succeed in the instant, global travel industry.
So how does this jigsaw fit together for the Small Hotel?
Now to the crux of the matter, how do small hotels and resorts work with all these seemingly impossibly tech companies to sell their rooms and bures online?
Well there are a few choices to make to start with, and then when you see how it fits together, and get all your info in, it starts to work automagically.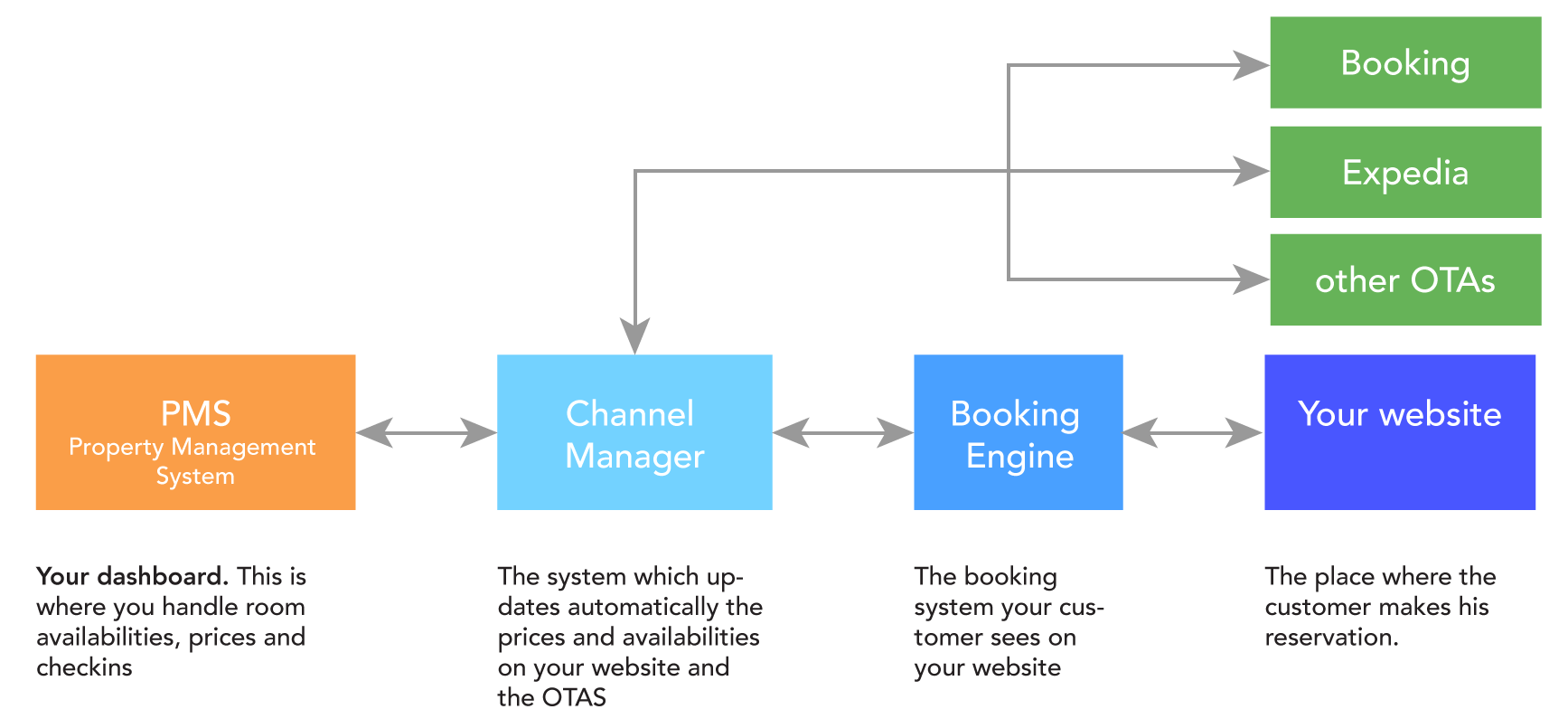 1. Your PMS/Hotel Booking Engine
This is YOUR system that you will interact with on a daily basis. This is the one that is on the screen behind your reception desk in your office with all your bookings in it FOR REAL.
Nowadays it can also incorporate the Book Now button on your website directly into your system (booking engine).
2. Channel Manager
This is the GLUE that sticks your hotel's room availability and rate through to the OTAs live on their websites, without a human eye seeing it or hand touching it.
This company does all the magic 'mapping' to ensure that the computer system in your hotel is translated to talk int her OTA's special language at their end.
3. OTAs
Even though you now have a Channel Manager translating your inventory and rates to the other end, you do need to have a relationship and indeed a contract with the Online Travel Agent.
Each one needs it's own contract and 'chat' about commissions.
Summary
So where to begin? Lets do a simple step by step:
Get yourself a solid modern Property Management System/Booking Engine on your own website. This will sort out your inventory system into a way that can then be put into the bigger global system
Get a Channel Manager (this'll cost you too…) to integrate with your PMS/Booking Engine
Contract just 1 of the big OTAs to start with and set them up selling rooms.
Once you have one OTA working, have your Channel Manager company map to the OTAs one by one
And you are online selling live!