Booking engines are one of the most helpful tools for SME Tourism Businesses to have. Here are 3 reasons having a booking engine is essential:
A booking engine will do all the scheduling work for you and will therefore save you a lot of time. You're likely out of the office all day leading tours and managing your team, you don't want to then spend your evenings corresponding with potential guests and finding ways to fit them into your tour schedule. A booking engine will take this part of your job out of the equation.
Having a booking engine on your website will make your customers' experiences better. It's a smooth journey for them, and they don't need to wait for you or someone from your team to respond. They book their trip and know immediately that they've been confirmed. If you don't have a booking software, a portion of your potential customers are likely fading out and finding other activities or booking with your competitors in the time it takes to correspond with them.
If you work with travel agents, you are probably used to having to update them on your team's availability. But with a booking engine, you can add them to your account, and the agents who sell your tickets can automatically know everyone's schedule, freeing up time for whoever manages your team.
So, you agree that you should have a booking engine, especially on your website? Now we need to talk about how to choose the right one. We wanted to show you 10 of the widest used and supported booking engines to help SME accommodation and tour operators pick the right one for their needs.
Peek, Rezdy, Regiondo, Zenio and Xola are all great options for tour & activity companies, and Resbook and NewBook are ideal for the boutiques and SME accommodation suppliers.
Below, you can read what they have to say, and decide which one is best for you.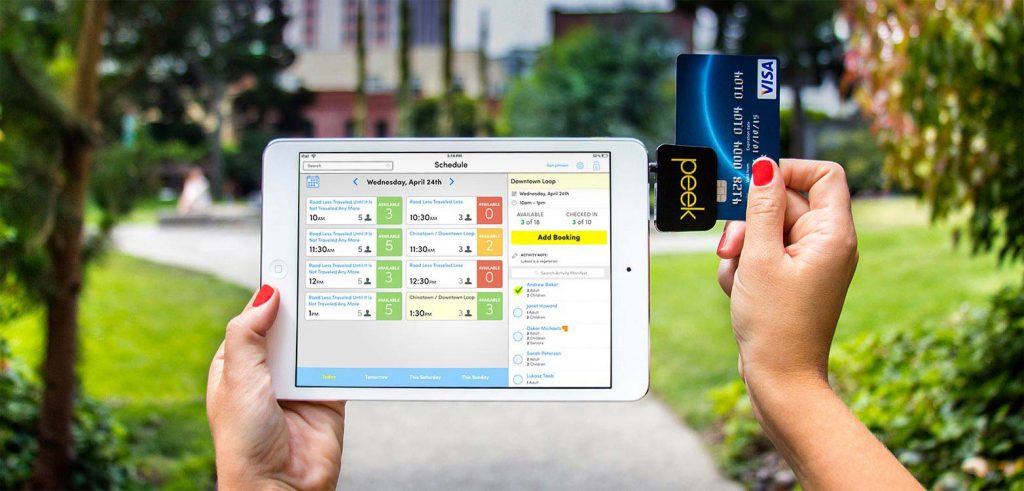 Peek Pro
Peek Pro is an online reservation system with a focus on making life easier.
With Peek Pro, you will find it easier to:
Get more bookings. Peek Pro's focus on conversions means we have the easiest checkout for consumers, on both desktop AND mobile (try it for yourself!) Add to that a range of marketing features, including abandoned cart emails and gift certificates, to help convert more sales.
Generate more revenue per booking. Upsell your guests using Add-Ons and packages (we call them Bundles). Operators offering discounts using Bundles see significant revenue increases.
Spend less time managing your company and training staff. Train new team members in hours, not days. Other pros daily payouts, automated emails, resource & channel management, QR code scanning, and gift certificates.
Improve your cash position. Peek has NO monthly fee and FREE digital waivers.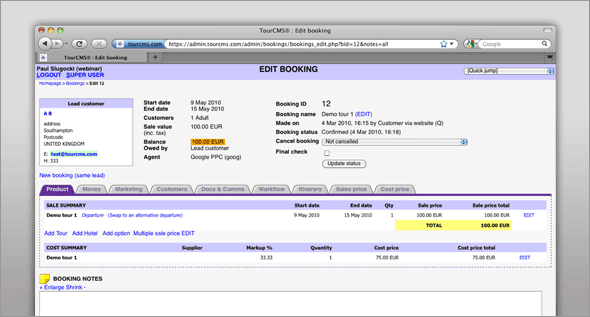 TourCMS
More than 400 specialist tour and activity operators, trading in 63 countries, 22 languages and with tours in 114 countries, depend on TourCMS for their reservations, ecommerce and back-office systems. Through the TourCMS Marketplace, connected agents, affiliates and marketing organisations offer additional distribution.
TourCMS 10 key features
Maintain just one customer and booking database
Single source for product availability ensuring you don't overbook when selling via multiple channels
Link repeat customers with multiple bookings
Customer payments sales ledger
Manage content on your website
Track and report on your marketing
Track PPC advertising such as Google Adwords
Manage travel agents including balances (sales ledger) and commissions
Provide an off the shelf agent login system via the TourCMS Marketplace
Create new marketing opportunities for you to promote your products
Take credit card payments
Incorporate credit card payments into your booking engine
Save card details & bill later or send emails to customers requesting payment
Operate within payment card industry security standards by using

PCI DSS

compliant payment gateways
Produce templated documentation and emails
Create documents (such as MS-Word / RTF) documents (e.g. invoices, pre-departure information packs)
Configure your own SMTP outbound email server
Multi-language support
Maintain content such as product descriptions and email templates in multiple languages
Sell in one language and send booking information to suppliers in another
Support complex commercial setups
Create a single website pulling products from multiple TourCMS accounts (ideal for CVB / DMO websites)
Support multiple channels (brands) within a single TourCMS account
Configure multiple product types (activities, villas, itinerary based tours, hotels, tailor made) so you can, with confidence, group a few like minded companies together all on the same system
Active customer community
Affordable
Prices based on your company size (not % of revenue or a per transaction fee)
Use your own web designer – no need to pay us any professional services
Web based – no need for any capital expenditure for servers etc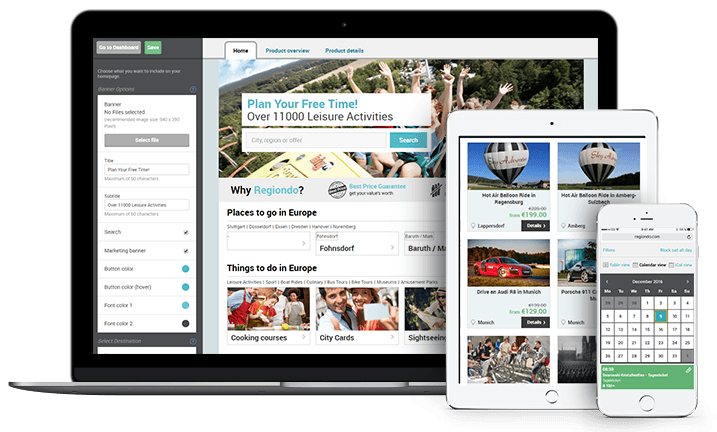 Regiondo
Regiondo is Europe's leading booking software for the leisure industry. More than 7,500 tour and activity providers from 42 countries process their revenue using our all-in-one booking software.
Regiondo enables tour and activity providers to easily sell and manage their bookings online, while connecting them to a vast channel of sales platforms for increased growth.
With Regiondo, you can increase your online sales, manage resources and plan operations – all in one platform.
Regiondo provides a platform for connecting a wide range of businesses from the leisure industry. Our booking solution is based on extensive feedback from suppliers and continuously evolves to make life easier for both you and your customers. From startups over small businesses to international key accounts and tourism destinations, all are using Regiondo to manage their business. We support over 10 languages, all relevant payment methods and currencies and have a support team dedicated to your success. Our sales channels are constantly growing, making our booking solution even more valuable for our clients.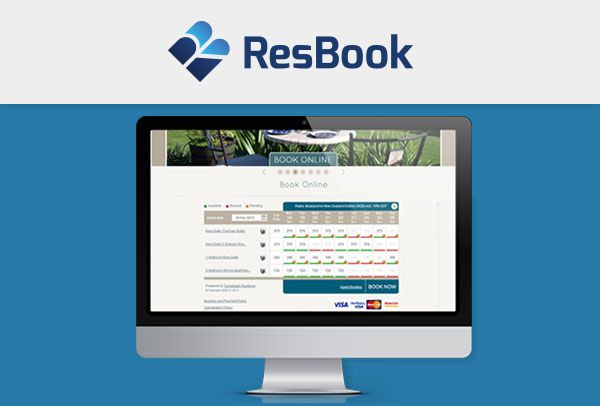 ResBook
ResBook is an easy-to-use, cloud based reservation management system designed specifically for boutique accommodation providers and property managers across the world. It will help simplify, streamline and increase your bookings online.
Although created way back in 2002, ResBook is supported by a multi-talented, dedicated team who help service the 600+ accommodation properties who use it. This team continue to add to its many great features, including but not limited to…
An integrated Channel Manager to ensure all of your bookings are up-to-date across online travel agents such as Booking.com
Integration with Xero, MailChimp, Wherewolf, and DPS Payment Gateway for seamless connectivity
Housekeeping and cleaning schedules
A CRM system with customisable contact types and permissions
The ability to send guests quotes with multiple options to book instantly
Responsive booking calendar for your website
Extensive reporting functionality
Xola
Xola is an online booking system built for tour and activity operators. We serve small business as well as public companies and understand the complexities you will encounter through every phase of growth.
Xola allows you to book and manage customers across every channel. Easily accept any method of payment for online, phone, in-person, or reseller reservations.
Xola makes complex software intuitive. We've invested years in building the quickest and easiest booking workflows to provide a great experience for both staff and guests. That means increased conversion rates, greater revenue capture on your web checkout, decreased phone reservations, and streamlined in-person guest management.
Xola has built tools to ignite your growth:
Integrations with OTAs such as TripAdvisor and Expedia
Automated cart abandonment recovery
Gift and coupon management
CRM, automated guest communications, and rich data capture
With growth comes complexity and the need for customization to perfect your operations. Xola has built a robust API to extend customized functionality, such as ticketing, kiosks, integrations with marketing and business software, and custom applications.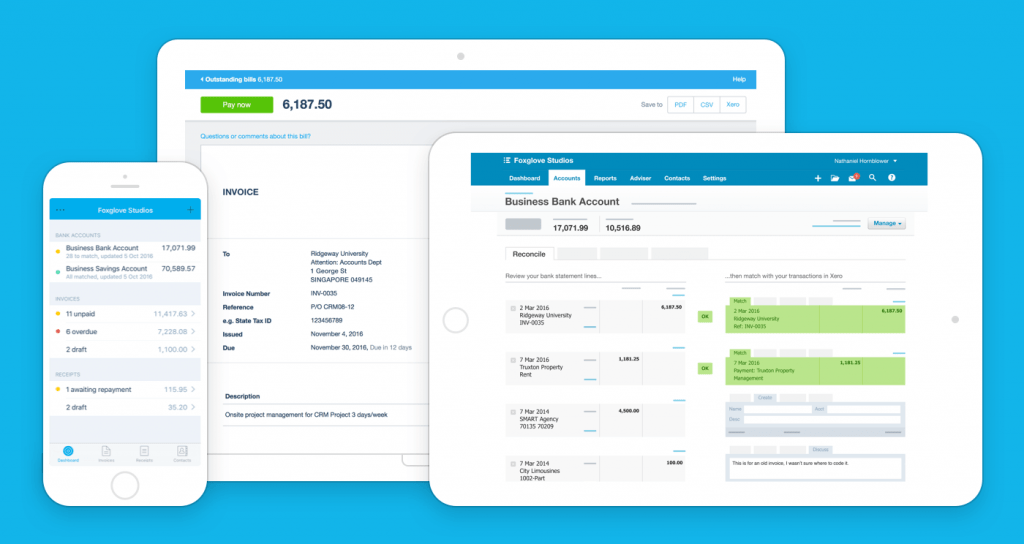 Integrating your Booking Engine with your Accounting Software
This is critical to cutting down you workload and you want to ensure that whichever Booking Engine you go for integrates DIRECTLY with your accounting package. You don't want to be exporting csv or Excel sheets to import into another package, just too much hard work and chance of errors.
Zenoti
Zenoti is an all-in-one software solution for spas, salons and medical spas. Our goal is to drive real business results like increased customer loyalty, higher revenue, and more time to focus on your customers.
Our cloud-based software is used by more than 5,000 businesses worldwide—from, including luxury brands, resort spas, large multi-center chains, boutique salons and spas and medical spas .
Zenoti and Xero integration
The Zenoti and Xero integration makes your back office work faster and easier.
Xero automatically pulls invoices and your chart of accounts like membership, package, gift card sales and redemptions along with contacts into Xero. This means no more double entries when it comes to contacts or payments.
Zenoti and Xero are cloud-based solutions, so you can access your accounts from any device, anywhere and anytime. No more late nights in the back office.
Gain transparency with real-time access to reports and metrics. You'll be able to track cash flow, see liabilities and any payments due by contact.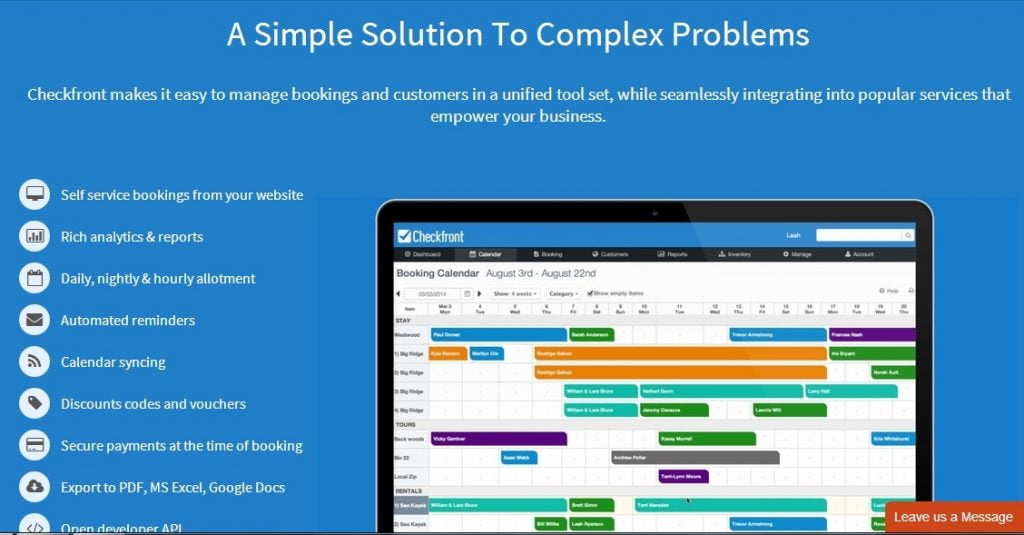 Checkfront & Xero Online Accounting
Checkfront makes it easy to manage bookings and customers in a unified tool set, while seamlessly integrating into popular services that empower your business.
Manage your daily, nightly, and hourly availability in a simple calendar view
Maximize capacity with dynamic pricing rules for individuals, groups, and seasons
Collect everything from shoe size to dietary restrictions with customizable form fields
Grow your bottom line with gift cards, vouchers, activity packages and promotions
Accept Bookings 24/7 – Give your guests the freedom to book your tours when it's right for them. Checkfront easily integrates with your website and works around the clock, so you never miss a sale
Checkfront works with all your favourite business tools, automatically updating across all platforms, so you never have to record the same thing twice.
Expedia
Paypal
Square
Stripe
Trip Advisor
Viator
Xero Online Accounting
Xero is an online accounting solution for businesses that tracks invoicing/billing, accounts payable, bank reconciliation and bookkeeping. Checkfront made the decision to adopt Xero and replace our existing system with the hopes of streamlining expenses, reconciliation and cash flow management. We have been so impressed with Xero's efficiencies and benefits that we want to share them with the Checkfront community, providing an end to end solution. If you are still using desktop accounting software, imagine this:
Reconciliation while you sleep. Checkfront will automatically sync your invoices and payments with Xero.
No more dragging files around. Give your bookkeeper and accountant access to your records wherever you are.
Rezdy & Xero Online Accounting
Rezdy is a market-leading, global B2B online distribution and booking software technology provider for tours, activities and attractions.
Founded in 2011 and with headquarters in Las Vegas, NV, Raleigh, NC and Sydney, Australia, Rezdy has over 2,200 customers in more than 100 countries and processes over $1.2 billion in tour and activity bookings per year.
Rezdy's mission is to empower tour and activity professionals to network, trade and thrive. Because Rezdy is not owned by tour operators or agents, they connect more suppliers to more distribution channels than anyone else in the industry.
Its robust and innovative B2B Marketplace platform features over 45,000 tourism products and is leading the way in applying state-of-the-art, real-time technology to help revolutionize the way the tourism industry does business.
Need more help or just a chat about these choices?
If you want to be introduced to any of these booking engines, please reach out to us at The Army of Flying Monkeys.