We recommend and fully endorse the ResBook system by Tomahawk in New Zealand as an ideal world-class reservation management software allowing small medium properties like you to stream your inventory through to the online booking engines and travel agents in REAL TIME!
Have the ability to take bookings directly on your website
Imagine the simplicity of:
Completely commission free bookings
Simply accept online payments
Over 70% of your website visitors are on your website SPECIFICALLY to check your room or bure availability and to actually make a booking… so get it together and allow them to do it!
The ResBook system shows which rooms, bures, apartments aor villas you have available in real time.
ResBook allows you to simply manage special deals, seasonal rates, minimum stays and more through a very simple interface.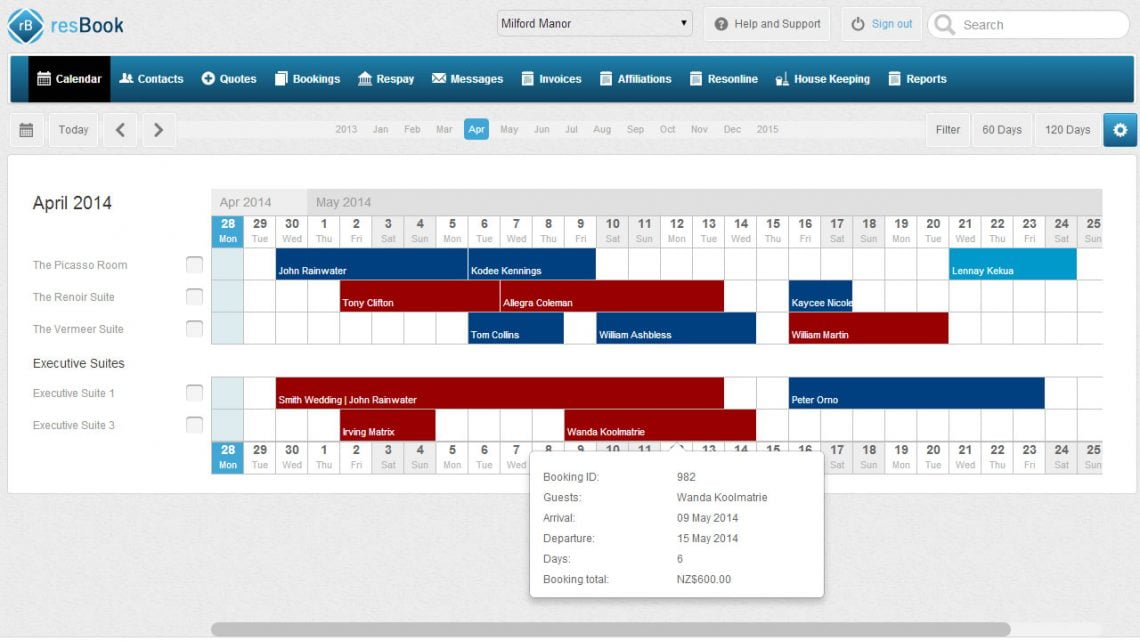 Very simple to learn, easy to use and just as easy to get started
All it takes is for us to talk you though the system, help you fill one simple form and the team at Tomahawk will get your system configured to match your business and you are ready to manage your reservations, normally withoin a few days!
There are no special hardware requirements (no new computers!), nothing to download and no programmer needed to begin! Tomahawk created the system in 2004 in New Zealand so people can enjoy a farm stay on a sheep farm. If a luddite, retired sheep farmer can use ResBook, so can you for sure!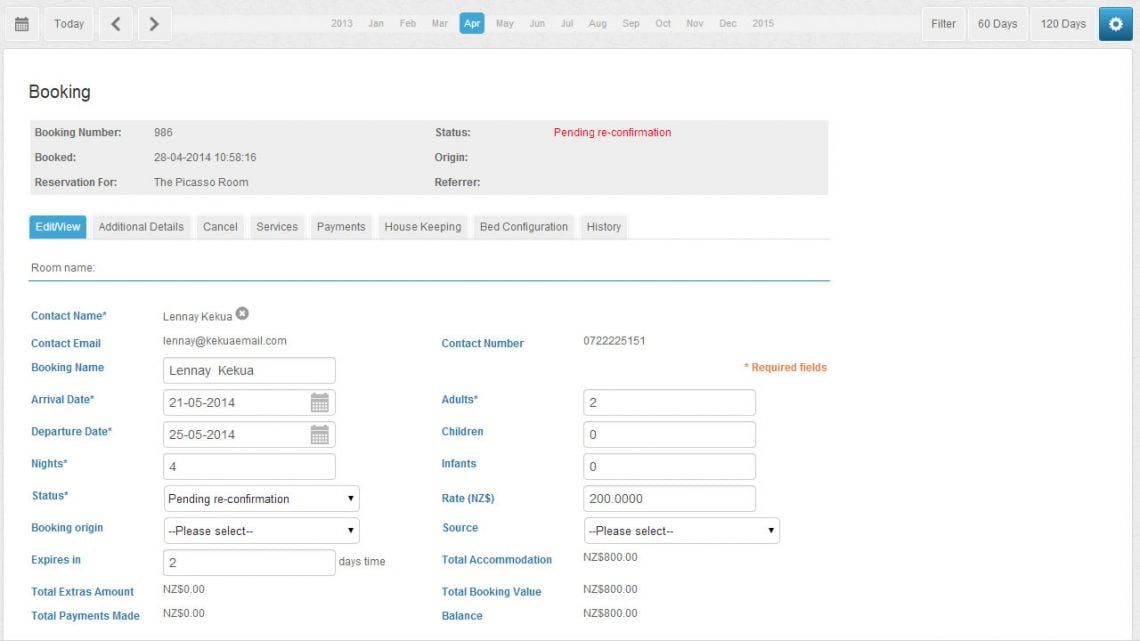 Totally Cloud Based System allows you to access your calendar from anywhere, at anytime
Whenever you have an internet connection, you have total access to your ResBook. You can manage your reservations from the beach, the airport or the dentist's office as you wait.
You will get automated updates of all the new features and functionality, backups and if your internet connection is fast, then ResBook is fast.